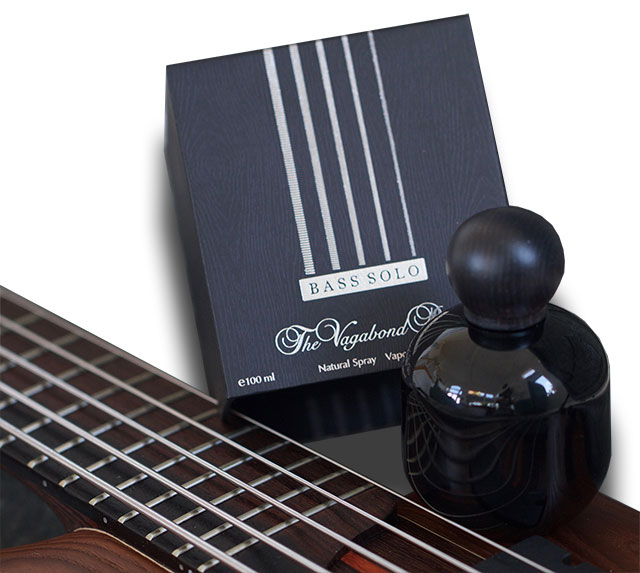 The Vagabond Prince is an American niche perfume designer whose latest perfume is a tribute to low notes:
"Bass Solo is as an enthusiastic reaction to the beauty of wenge wood, an African tropical tree. Wenge wood is native to central Africa and prized for its hard and heavy timber, making it suitable for the production of musical instruments that require dense woods for better sound.
Bass Solo offers an aroma pitched in the lowest register; its dense melody is composed of a selection of woody notes including soft sandalwood, salty driftwood and a blend of cedars with their comfortable, dry nuances. Smoky tar and velvety peach flow through the veins of the wood."
Sounds nice. The price is very high (180 USD) but you have a chance to win a bottle now if you register on Fragrantica and enter the giveaway.